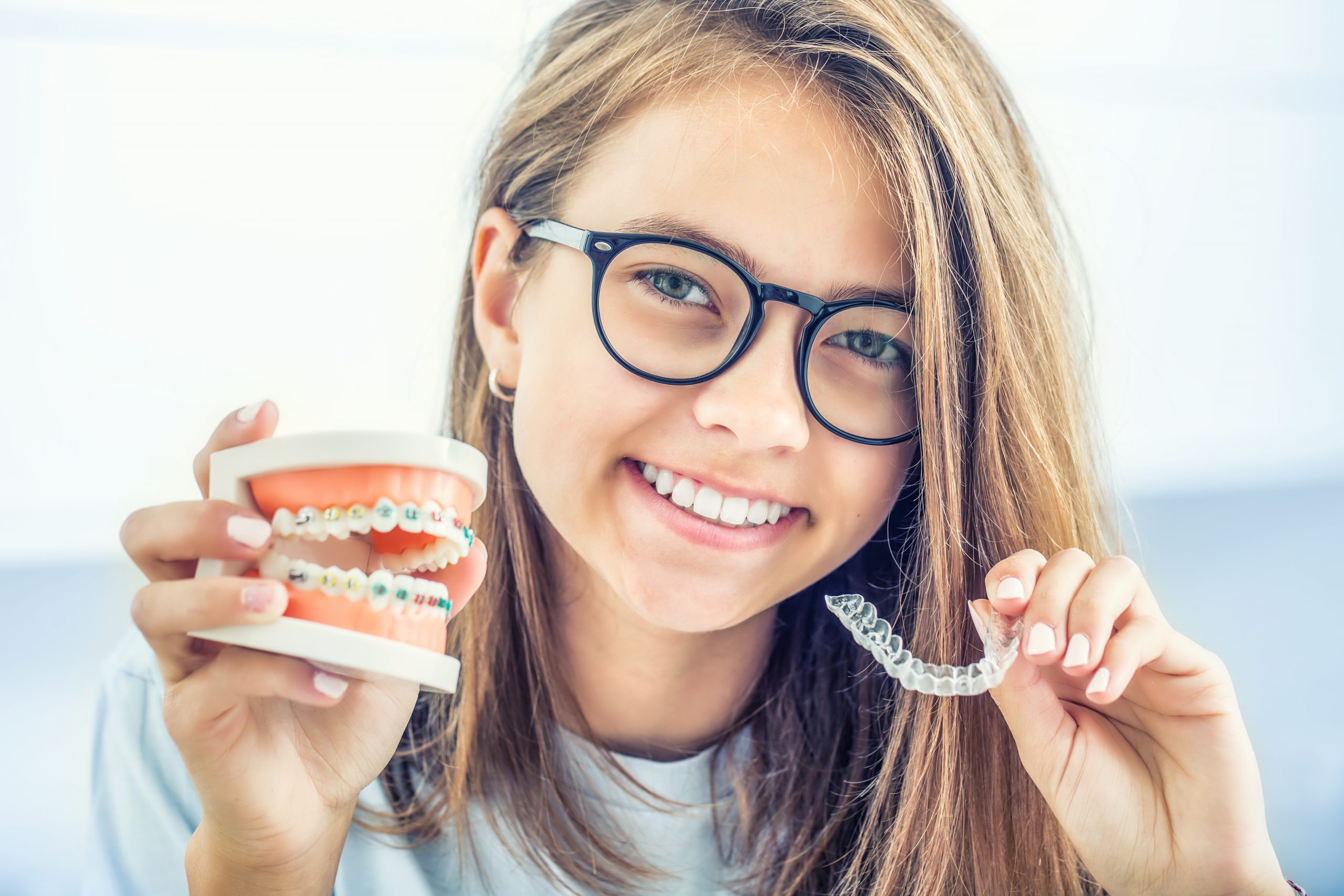 About Orthodontic Care for Adolescents
Adolescents generally receive orthodontic care after all of their adult teeth have erupted and require realignment or straightening. This can involve any number of treatment options and is no longer limited to traditional bracketing, or metal braces.
Invisible aligners, mouth guards, and ceramic braces are only a few of the treatments your orthodontist may recommend. Adolescents may require braces for between 18 months to 2 years, during which they will require adjusting every six weeks by their orthodontist.
Additionally, orthodontic care may involve surgery and / or appliances other than braces. Jaw repositioning appliances, palatal extenders, headgear, and other tools can help correct orthodontic concerns.