Omar X. Villavicencio, DDS
Owner, People First Dentistry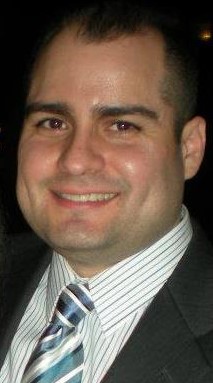 At People First Dentistry, serving Pine Crest, Kendall, Coconut Grove, Coral Gables, and other South Florida communities, we really do put patients first! We are a private practice offering comprehensive gentle general and cosmetic dentistry, from preventative care to emergency dental services for patients of all ages. From the excitement of baby's first tooth and throughout your lifetime, oral health is our top priority at our cutting-edge practice, where we utilize the latest in diagnostics, prevention, and treatment in a stress-free environment.
Committed to providing a warm, welcoming atmosphere, our staff believes that everyone deserves comfortable dental care. Focused on how your oral health is related to your total body health, our philosophy is to treat you as a whole person so you can enjoy better overall health.
Dr. Villavicencio understands just how valuable your time is, so your appointment time is reserved for you and only you. We never double book appointments, and all new patients receive a full, dedicated hour for their first visit. Choosing your dentist is a major decision, and we promise to never take your choice of People First Dentistry for granted. You'll always be treated with the utmost care and respect.
"Everything we do or use is geared towards providing gentle quality patient experience. From our stringent infection control process to our thin digital radiographs, which require low radiation and produce less discomfort. I meet my patients' individual dental health needs with true dedication and I pride myself on creating a family-like office that makes patients at ease about visiting the dentist." – Dr. Villavicencio
If quality patient care isn't what you immediately think of when you think of your dentist, it's time to choose People First Dentistry for all of your oral health care needs. Contact us today at 786-310-3540 to book an appointment now!