New Patient
A smile is a curve that sets everything straight. ~ Phyllis Diller
People First Dentistry in Miami is currently accepting new patients and looks forward to meeting you! We understand your time is valuable and you have options when it comes to choosing a dentist, so we never take this for granted. We establish relationships with our patients and provide quality care with personalized attention.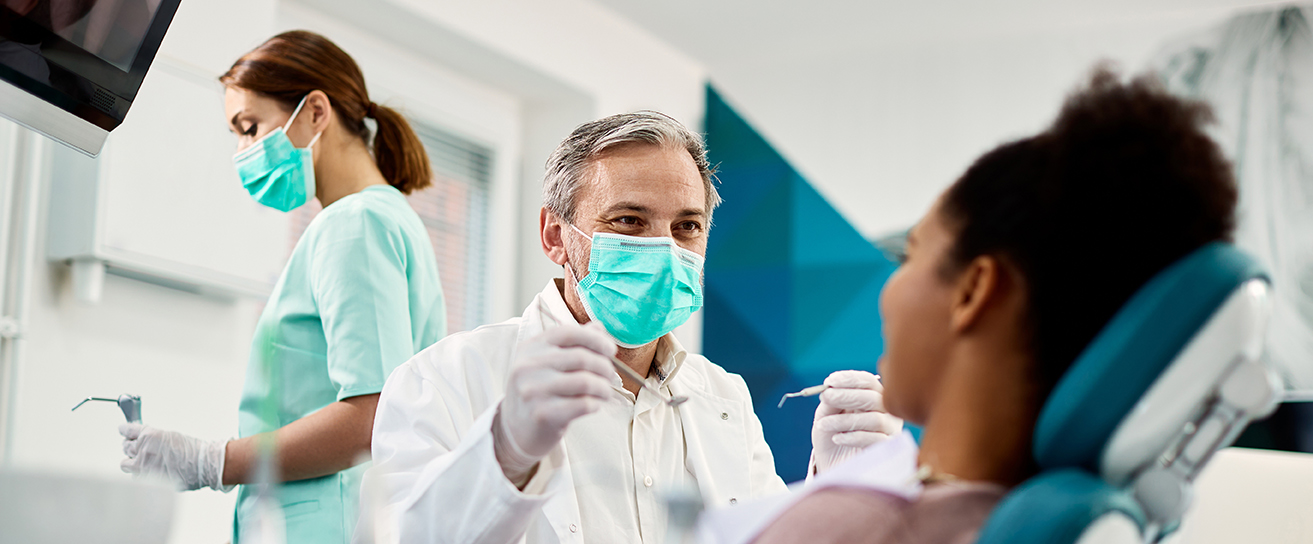 What to Expect at Your Initial Visit
Going to the dentist can seem stressful, especially when going somewhere new. But, you can help reduce your worry by knowing what to expect and being prepared for your first visit to our state-of-the-art practice. After scheduling your appointment, please take the following steps:
Ask your current dentist to send us a copy of your medical records if you're a patient elsewhere.
Make a list of any questions / concerns you'd like to address with Dr. Villavicencio.
Fill out your New Patient Registration (download forms below) in its entirety to help provide Dr. Villavicencio with information about yourself. If you are unable to complete the forms in advance, please arrive 15 minutes early.
Locate your dental insurance card to bring with you.
Upon your arrival, you will be greeted by our friendly staff. We will begin the check-in process and ensure that your paperwork is completed. Next, you'll be taken to your treatment room. We will review your health history and take X-rays.
On your first dental visit, Dr. Villavicencio will perform a comprehensive dental exam and take steps to help you relax if needed. He will review the findings of your X-ray and exam with you and develop a personalized treatment plan with options to help you decide what steps to take for optimal oral and overall health.
You may or may not receive a cleaning, depending on the state of your oral health. You will receive information on how to maintain or improve your current oral health and may receive a fluoride treatment.
Please set aside one hour for your initial appointment, as it will be very thorough.
New Patient Forms
Save time at the office by completing your paperwork ahead of time! Please download and print your New Patient Registration and bring it with you to your first appointment.