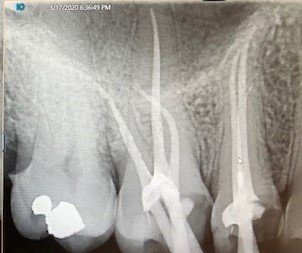 Has your dentist recommended a root canal in Coral Gables to eliminate your tooth pain? If so, it's essential you prepare ahead of time whenever possible. Following these steps helps ensure your procedure goes as smoothly as it can.
Get a Good Night's Sleep Before Your Root Canal in Coral Gables
You should be as healthy as possible when having a root canal, and one key component to good health is good sleep. Rest is beneficial to your immune system, which aids in the healing process.
Eat a Well-Balanced Diet
Immediately following your root canal, you'll be on a restricted diet. This means soft foods and liquids for up to a week after your procedure. If you do not already eat a well-balanced diet, now is the time. Get yourself in tip-top shape before your root canal! This will give your immune system another valuable boost.
Be Familiar With Your After-Care Instructions
Your root canal specialist is going to provide you with specific post-treatment instructions. Make sure you understand what you should and should not do after your root canal in Coral Gables. If you're unclear, never be afraid to ask questions.
Get Prescriptions Filled Ahead of Time
It's likely you'll receive a prescription for an antibiotic before your root canal appointment. It's important you take it beforehand to kill any bacteria in the tooth or teeth that need the procedure.
It's also possible you'll get a prescription for a painkiller to take afterward. Ask about getting this prescription filled before your appointment. There is a good chance you won't feel up to stopping by a pharmacy after your procedure, so you'll want the pain killer waiting for you when you get home.
Need a Root Canal in Coral Gables? Trust the Experts at People's First Dentistry!
At People's First, Dr. Omar X. Villavicencio leads our team with the belief that people really do come first. We are dedicated to providing the absolute best in dental care. If you need a root canal or are experiencing tooth pain, we encourage you to contact us at 786-321-7035 to schedule your appointment today!