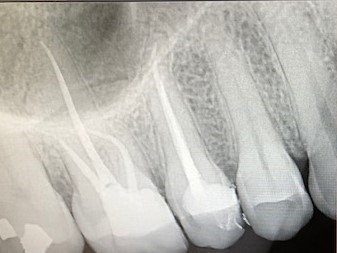 If your dentist has recommended a root canal to treat an issue such as an infected tooth, hot / cold sensitivity, tooth pain, or other symptom, your first though is probably related to the expense. So, how much does a root canal in Miami cost? Here's the scoop.
How Much Does a Root Canal in Miami Cost?
In the United States, the average cost of the root canal itself ranges from $700 to $1,500. A new crown for the tooth can cost between $800 and $3,000. Your cost is Miami is likely to fall somewhere in these ranges, though it may be slightly higher.
What Determines the Price of a Root Canal?
There are quite a few factors that help determine the cost, which is why find such a broad range of prices. When determining how much to charge for a root canal, your dentist considers the following:
Tooth Location: Teeth with less pulp, such as the front teeth, cost less than bicuspids and molars.
Practice Location: In certain areas of Miami, you may pay more for quality care.
Scope of Treatment: If you need a crown instead of just a filling, your cost will be quite a bit higher. Just how much more you can expect to pay depends on the type of crown. Also, the more complex the work your dentist needs to perform, the more you will pay. This is why it's best to have a root canal done as soon as you need one instead of delaying treatment.
Additional Expenses: When you're given a quote for a root canal, be sure to ask whether the X-ray and other related expenses are included in the price.
Whether or not you have dental insurance also plays a role in your final cost. The type of plan you have also makes a difference, as not all plans cover root canals and only pay for preventative treatment. If you have coverage for this procedure, your insurance may cover up to 50% of the fee.
For Quality Dental Care Including a Root Canal in Miami, Choose People First Dentistry!
To learn more about the cost of a root canal from skilled and beloved dentist, Dr. Omar X. Villavicencio, call us today at 786-310-3540. Let us help preserve your smile with treatments for tooth infections, as well as preventative dentistry through regular cleanings and check-ups! Great oral health starts with one call!