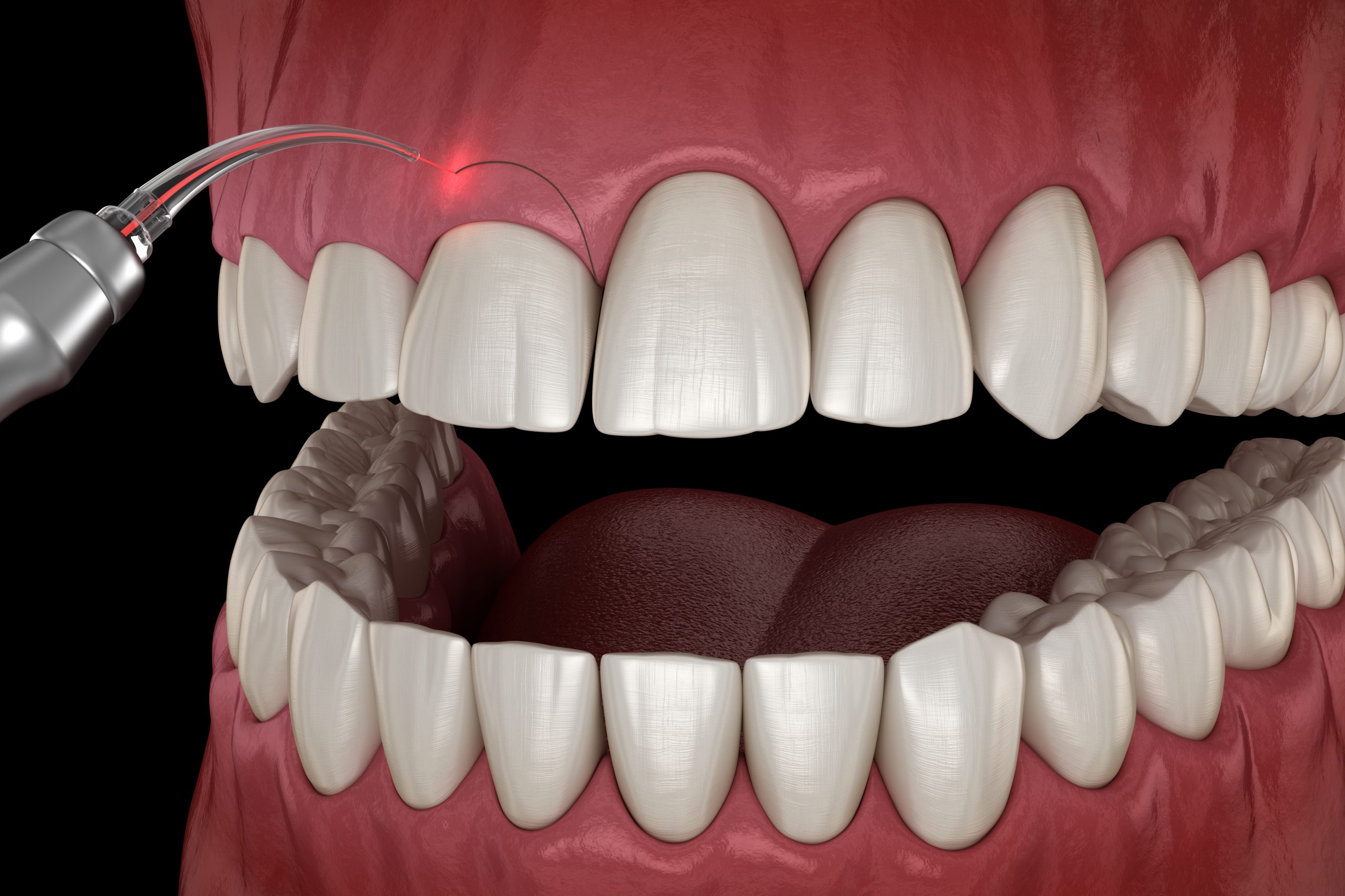 About Cosmetic Gum Surgery
Cosmetic gum surgery, or gum contouring, is an elective procedure that can be used to reshape the gums and is usually completed in 1 to 2 hours in your dentist's office using only a local anesthetic. While this is considered to be cosmetic surgery, gum surgery is also used in general dentistry to help cover exposed roots and eliminate tooth sensitivity, helping improve overall oral health.
Gingival contouring improves the meeting point of gums for better symmetry and proportion with your teeth. It can be used to correct an uneven gum line and allow more of your teeth to show.