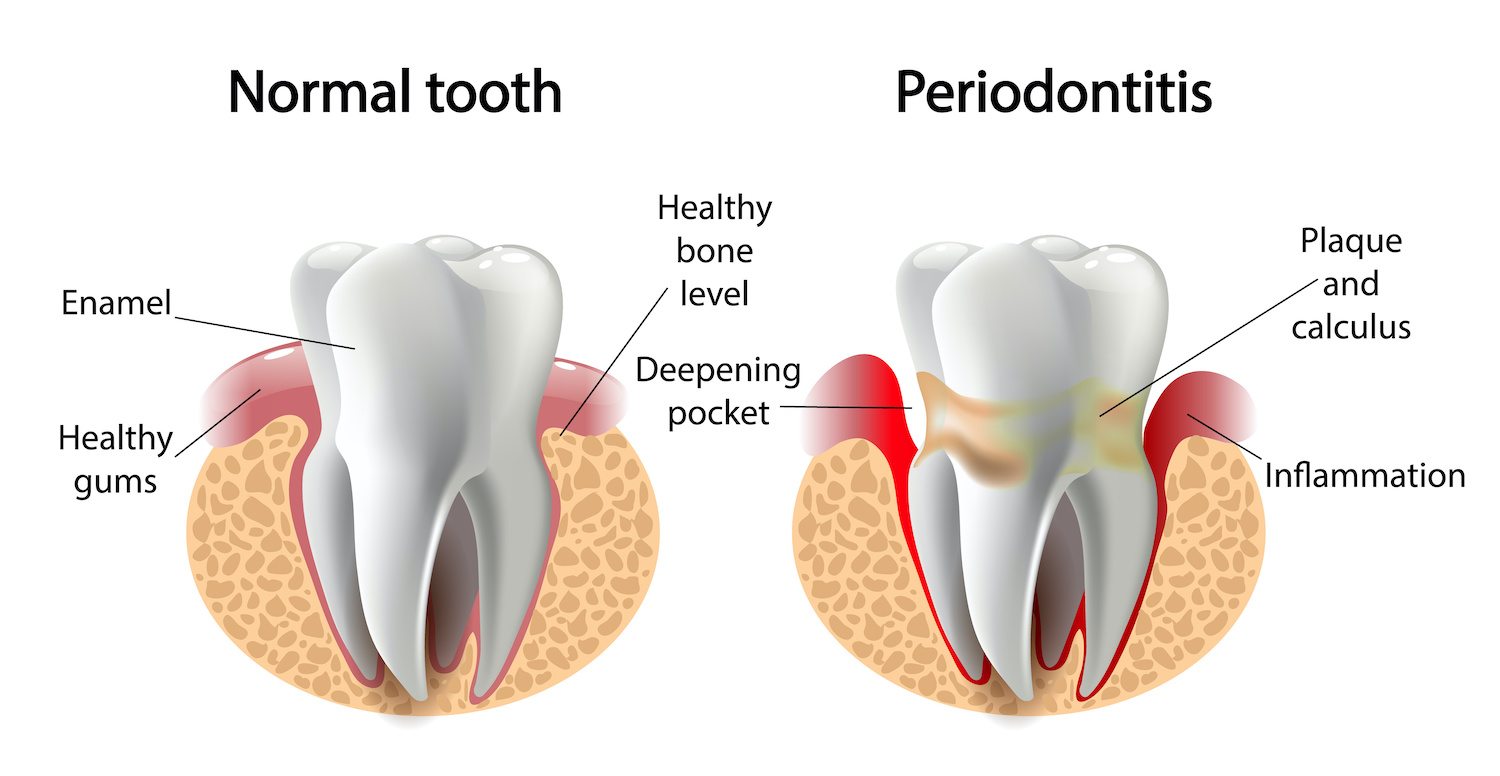 In many cases, gum disease (periodontitis) is preventable with good oral hygiene and regular visits to your dentist. When left untreated, it can lead to many dental problems and jeopardize our overall health. Gum Disease Awareness Month is a good time to educate yourself on this common condition.
1. Almost Half of Americans Have Gum Disease
The last report by the Center for Disease Control states that approximately 47% of adults over the age of 30 have gum disease. What's surprising is most adults aren't even aware they have it or they ignore the signs completely!
2. The Most Common Reason for Tooth Loss Is Gum Disease
Gum disease destroys the bone structure that supports your teeth when left untreated. That's why it's essential to make regular visits to your dentist to check for it.
3. Gum Disease Is Reversible if Caught In Time
The earliest stage of gum disease is called gingivitis, and it is during this time you've got a chance to stop disease from progressing. If you notice symptoms such as bleeding gums while brushing your teeth, it's important to see your dentist as soon as possible.
This is caused by inflammation and can be reversed with a comprehensive dental cleaning (scaling and root planing) along with proper at-home oral hygiene.
4. You Can Take Precautions to Prevent Gum Disease
There are simple yet important steps you can take to keep your gums healthy:
Brush twice a day for at least two minutes each time.

Floss once a day.

Stop smoking / discontinue all tobacco use.

Be mindful of what you eat and avoid sugary and starchy foods.

If you have diabetes, keep it controlled with medication.

See your dentist every six months to have your teeth cleaned.

If you have dry mouth, speak to your dentist as this can lead to gum disease.
It's Gum Disease Awareness Month, So Schedule Your Appointment With People's First Dentistry!
Don't you feel you deserve a beautiful, healthy smile? We sure do! That's why we encourage you to schedule your appointment with Dr. Omar X. Villavicencio. He has committed his career to ensuring his patients feel welcome and comfortable while receiving the best possible dental care.
Give us a call at 786-321-7035, or request your appointment online today!